Child & Infant Headstones Information
Included in the price



Free Shipping in the Continental USA


No Sales Tax (except in Georgia)


Standard Engraving


Layout Proof of Engraving/Inscription


Lifetime Warranty


Coordinate Cemetery Approval of the headstone with you and the cemetery


Assist with Coordinating Installation with you and the Cemetery or Headstone Installation Company
**Please note that prices are subject to change without notice**
Additional Options: (not included)

• Laser etching of artwork or photo image (black granite only)
• Ceramic Photos
• Custom Artwork Carvings
• Granite Vases
Important Notes

• Most cemeteries have restrictions regarding the style, color, and size, etc., of headstones permitted in the cemetery. Check with the cemetery for their headstone specifications/restrictions.

• Be sure to pay the cemetery headstone setting fees (if applicable) before we ship your headstone. If the cemetery does not provide installation service we will find you a local professional to set the headstone. Our price does not include installation.
Payment Options
Pay with most major credit cards through PayPal® or you can pay by check or USPS money order. We will not start processing your order until full payment has been received and cleared.
All transactions are in U.S. Dollars
Sales tax will only be added to orders in the state of Georgia.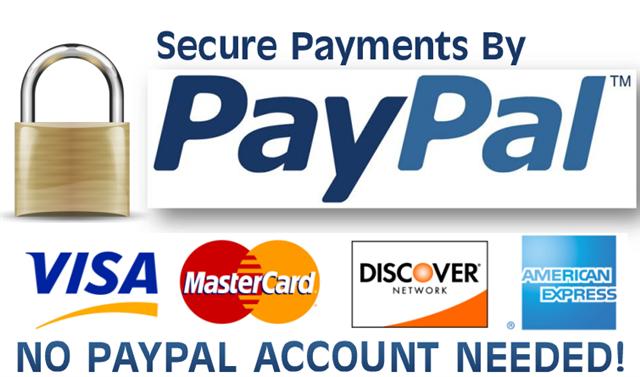 Child & Infant Headstones
We use only the highest quality granite and marble to ensure that our artisan sculptors and engravers have the best material to work with when they create your headstone. We can engrave epitaphs, add ceramic photos, laser etch artwork, engrave border designs or add symbols to your headstone.
We also have several styles of granite flower vases that can be added to your memorial.
We are very sensitive that this may be a very emotional purchase for you and your family. We are here to answer any questions or concerns you may have and we are here to provide guidance and assistance for you so you are not overwhelmed with the process. Your memorial is very important to us. You will always work with the same memorial sales counselor from the initial order, through, to the installation of your memorial at your cemetery.
click on images to enlarge
Dolphins Headstone

This is a beautifully carved headstone of two dolphins on the top and side of the headtone.

*Image shows headstone in black. Base is included in pricing.

Dimensions
28" X 6" X 34" headstone with 42" X 12" X 6" base

Gray: $2,742.00
Black: $3,290.00


Item#: TCE-HS-DOLPHINS2

FREE Standard Engraving (Names, dates of birth and passing)
FREE Shipping in the Continental USA



Email us for more information regarding this monument at monuments@thecemeteryexchange.com
Dolphin Headstone 3

This unique headstone features a sculpted and polished dolphin with sculpted waves.

*Base is included in pricing.

Dimensions
34" X 6" X 28" headstone with 42" X 12" X 6" base

Gray: $2,793.00

Item#: TCE-HS-DOLPHIN3

FREE Standard Engraving (Names, dates of birth and passing)
FREE Shipping in the Continental USA



Email us for more information regarding this monument at monuments@thecemeteryexchange.com
Heart Baby Headstone

This is a beautiful heart shape baby headstone. It features a polished finish on two sides.
Three engraving options (Dove, Lamb, or Angel).


*Base is included in pricing.

Dimensions
16" X 4" X 18" headstone with 20" X 8" X 6" base

Gray: $1,326.00
Dark Blue: $1,332.00
Jet Black: $1,570.00
Salisbury Pink: $1,420.00
India Red: $1,554.00

Item#: TCE-HS-HRT-D966

FREE Standard Engraving (Names, dates of birth and passing)
FREE Shipping in the Continental USA



Email us for more information regarding this monument at monuments@thecemeteryexchange.com
Heart Child Headstone

This is a beautiful heart shape child headstone. It features a polished finish on two sides.
Three engraving options (Dove, Lamb, or Angel).


*Base is included in pricing.

Dimensions
16" X 4" X 18" headstone with 20" X 8" X 6" base

Gray: $1,336.00
Dark Blue: $1,342.00
Jet Black: $1,580.00
Salisbury Pink: $1,430.00
India Red: $1,564.00

Item#: TCE-HS-HRT-D968

FREE Standard Engraving (Names, dates of birth and passing)
FREE Shipping in the Continental USA



Email us for more information regarding this monument at monuments@thecemeteryexchange.com
Heart Infant Headstone

This is a beautiful heart shape infant headstone. It features a polished finish on two sides.
Three engraving options (Dove, Lamb, or Angel).


*Base is included in pricing.

Dimensions
16" X 4" X 18" headstone with 20" X 8" X 6" base

Gray: $1,248.00
Dark Blue: $1,254.00
Jet Black: $1,492.00
Salisbury Pink: $1,342.00
India Red: $1,477.00

Item#: TCE-HS-HRT-D967A

FREE Standard Engraving (Names, dates of birth and passing)
FREE Shipping in the Continental USA



Email us for more information regarding this monument at monuments@thecemeteryexchange.com
Lamb Statue Headstone

This is a beautiful headstone with a fully carved lamb statue on top of the headstone.


*Base is included in pricing.Image shows headstone in black.

Dimensions
18" X 6" X 18" headstone with 24" X 12" X 6" base

Gray: $2,076.00 - With Vase: $2,127.00
Black: $2,339.00 - With Vase: $2,407.00


Item#: TCE-HS-STAT-LAMB-08

FREE Standard Engraving (Names, dates of birth and passing)
FREE Shipping in the Continental USA



Email us for more information regarding this monument at monuments@thecemeteryexchange.com
Serp-Top Baby Headstone

This is a serp-top Baby headstone. It features a polished finish on two sides.
Available in three engraving options (Dove, Lamb, or Angel).


*Base is included in pricing.

Dimensions
14" X 4" X 18" headstone with 20" X 8" X 6" base

Gray: $1,148.00
Dark Blue: $1,152.00
Jet Black: $1,380.00
Salisbury Pink: $1,238.00
India Red: $1,365.00


Item#: TCE-HS-BABY-D927

FREE Standard Engraving (Names, dates of birth and passing)
FREE Shipping in the Continental USA



Email us for more information regarding this monument at monuments@thecemeteryexchange.com
Serp-Top Child Headstone

This is a serp-top Child headstone. It features a polished finish on two sides.
Available in three engraving options (Dove, Lamb, or Angel).


*Base is included in pricing.

Dimensions
14" X 4" X 18" headstone with 20" X 8" X 6" base

Gray: $1,148.00
Dark Blue: $1,152.00
Jet Black: $1,380.00
Salisbury Pink: $1,238.00
India Red: $1,365.00



Item#: TCE-HS-CHILD-D928

FREE Standard Engraving (Names, dates of birth and passing)
FREE Shipping in the Continental USA



Email us for more information regarding this monument at monuments@thecemeteryexchange.com
Serp-Top Infant Headstone

This is a serp-top Infant headstone. It features a polished finish on two sides.
Available in three engraving options (Dove, Lamb, or Angel).


*Base is included in pricing.

Dimensions
14" X 4" X 18" headstone with 20" X 8" X 6" base

Gray: $1,148.00
Dark Blue: $1,152.00
Jet Black: $1,380.00
Salisbury Pink: $1,238.00
India Red: $1,365.00


Item#: TCE-HS-INFANT-D926

FREE Standard Engraving (Names, dates of birth and passing)
FREE Shipping in the Continental USA



Email us for more information regarding this monument at monuments@thecemeteryexchange.com
Sitting Cherub Angel Headstone

This Beautifully sculpted headstone of a fully carved Cherub Angel sitting on top of the headstone.


*Base is included in pricing.

Dimensions
24" X 10" X 32" headstone with 36" X 14" X 8" base

Gray: $2,884.00 - With Vase: $2,939.00
Black: $3,640.00 - With Vase: $3,717.00


Item#: TCE-HS-ANGCHERUB-D

FREE Standard Engraving
FREE Shipping

in the Continental USA





Email us for more information regarding this monument at monuments@thecemeteryexchange.com
Teddy Bear Deluxe Headstone

This is a beautiful child or infant headstone with a fully carved teddy bear on the top, side and back of the headstone.


*Although not show, base is included in pricing. Image shows headstone in Butterfly Blue.

Dimensions
18" X 6" X 24" headstone with 24" X 12" X 6" base

Gray: $2,020.00 - With Vase: $2,072.00
Butterfly Blue: $2,233.00 - With Vase: $2,301.00
Pink: $2,272.00 - With Vase: $2,340.00
Black: $2,322.00 - With Vase: $2,390.00

Item#: TCE-HS-BEAR2-D

FREE Standard Engraving
FREE Shipping

in the Continental USA






Email us for more information regarding this monument at monuments@thecemeteryexchange.com