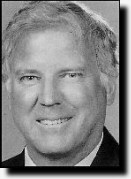 HASSARD, JERALD MICHAEL 61, of North Kingstown passed away unexpectedly at home on February 4, 2012. He was born on September 3, 1950 in Long Island, New York.



Jerry's lifelong love of running and coaching began at an early age. As a student at Cranston

High School East, he captured several state records which contributed to his being awarded a four-year scholarship to the University of Rhode Island where he obtained his bachelor of science degree in pre-med in 1972. Following graduation, he began his coaching career as the head of girls' track at St. Xavier Academy in Providence.

After two undefeated seasons at St. Xavier's, he then went on to coach at East Greenwich High School; he later founded the Rhode Island Women's Track Club, which went on to capture a New England championship. Jerry returned to URI to obtain his bachelor of science degree in biology in 1975 and his masters degree in physical education in 1977. Jerry's greatest career achievements came during his 20 years as head coach of women's track at the University of Iowa where he coached 50 All Americans, 44 Big Ten champions and several NCAA champions. Following his coaching career in Iowa, Jerry returned to Rhode Island where he coached men's and women's track at Bryant University in Smithfield for several years.

Jerry will be greatly missed and always remembered as a dynamic person with a great sense of humor who loved the outdoors as well as music and travel. He especially enjoyed his hobbies of local and deep-sea fishing as well as buying and selling antiques and collectibles throughout Rhode Island, Massachusetts and Connecticut.

Jerry is survived by his loving mother, Dorothy Hassard of East Greenwich; his brother, Daniel Hassard and his wife, Regina, of East Greenwich; his brother, David, and his wife, Susan, of Ashaway; several nieces and nephews and his longtime friend and companion, Dody Burkey.

A small graveside service for family and close friends is to be held at a later date. In lieu of flowers, memorial contributions may be made to Friends of the Peace Dale Library (formerly Hazard Memorial Library), 1057 Kingstown Road, Peace Dale, RI 02879 or Save the Bay.