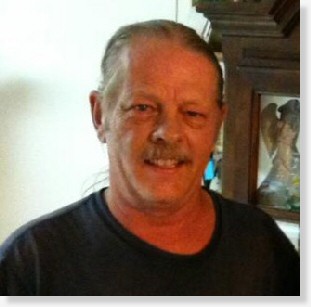 Kenneth "Kenny" James LeBeau, 58 died in his home Dec. 25 in Wichita, KS. Kenny was born in Colo. Spgs, CO on December 29, 1955 to James LeBeau and Sharon L. Ward.
He is survived by his children Leah, Shannon and Misty LeBeau; grandchildren; Devon Boyer, MaryJane Martinez, Anthony LeBeau and Isabella Davis all of Wichita; father James LeBeau of Colo. Spgs, CO; long time girlfriend Marcia Mote; brothers Lloyd and Mark Taber; sisters Deborah Hepting and Lori Sinyard.
His family will hold a service in El Dorado, AR on January 19th to honor Kenny and his brother "Bobby"
In lieu of flowers, his children would like to ask that any donations be made to help cover his final expenses. Misty can be reached at
(316) 293-8844
.