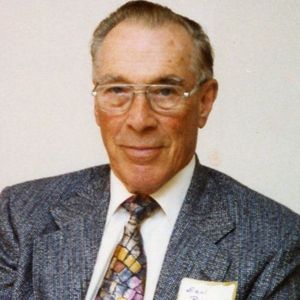 Earl Joseph Rentmeester, Oct. 2, 1916 – Oct. 30, 2011, will be sadly missed by family and many friends. He just celebrated his 95th birthday at a family birthday party.

Earl is survived by his wife of 71 years, Nancy, daughters Sue (Jack) Smid, Jayne Arndt and Patricia (Rick) Fortmann, sister Eunice Flanagan of Lincolnshire, IL, nephews John (Julie) Flanagan, Richard (Candace) Flanagan, nieces Sharon Cook and Lynn (Tim) Cantwell. Grandfather to John (Kelly) Smid, Cathy (Brian) Sinkula, David (Terri) Smid, Robb (Mary) Darnell, Eric (Gerilyn) Darnell, Bradley (Heather) Darnell, Brandon Arndt, Alyssa (Scott) Voigt, Ryan Fortmann and Libby Rentmeester. Great-grandfather to Amber, Cory & Zach Smid, Samantha Smid, Ali, Kaylyn & Lindsay Sinkula, Abby Darnell, Carter & Emma Darnell, Brady Darnell and Lylah Voigt. Also survived by many relatives and friends. Preceded in death by his son, Earl J. Rentmeester Jr., 12/7/44-9/28/08.

Earl attended St. Jerome School and graduated from Oconomowoc HS. He proudly served in the US Army during WWII and was stationed at Fort Bliss, TX. He was also a member of the American Legion. He worked at Lyke's Furniture Store and owned Town Square Carpet and Furniture in Oconomowoc. He was involved in many community activities, was president of the Retail Merchants Association and was involved in bringing Maxwell Street Days to Oconomowoc.

Earl served as secretary for Oconomowoc Rotary for many years, member of the Knights of Columbus and was instrumental in starting the Home and School Association at St. Jerome. He was also a Boy Scout Cub Master, earning the Silver Beaver Award. In retirement, he started the Senior Men's Sunrise Golf League and enjoyed woodworking and crafts.

The family wishes to give heartfelt thanks to the Allay Hospice nurses and all those who gave him loving care at Lake Country Health and Rehabilitation Center in Summit.

A memorial service for Earl will be held on Saturday, November 5, 2011, 11 AM, at St. Jerome Catholic Church, 995 S. Silver Lake St., Oconomowoc. Visitation for family and friends will take place from 10 AM until the time of service. Inurnment to follow at St. Jerome Cemetery.