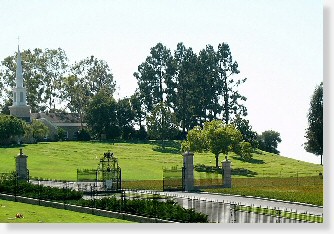 Forest Lawn Memorial Park Covina Hills
21300 Via Verde Dr, Covina, CA 91724

Listing ID: 17-0215-1
Property Type: Grave Spaces
Quantity: (2)
This property verified as available as of 02/16/2017

Garden: Honor
Section:
Lot(s): 659
Grave Number(s): 1, 2


Seller Price: $3,000.00 each


Email: private@thecemeteryexchange.com
PLEASE NOTE: This is a PRIVATE Listing. Please click on the email link above. Please include your name and contact information when responding so we may put you in contact with the seller.

Spaces 1 and 2 in lot 659 for sale in the Honors section. Market value for both is $8000.00, selling for $6000.00. Purchased in 1975. Seller will pay transfer fee. Seller will pay Veterans credit if sold to a non Veteran. Endowment care deposit has been paid for both spaces. This transaction will take place at the bank and Forest Lawn office to insure this is a legit transaction.
The Seller Will:

- Make these Grave Spaces available for immediate need


- Pay Transfer Fee to Cemetery