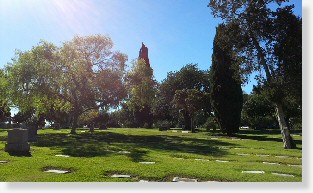 Loma Vista Memorial Park
701 East Bastanchury Rd, Fullerton, CA 92835

Listing ID: 15-0627-1
Property Type: Lawn Crypt
Quantity: (2) Double Depth
This property verified as available as of 06/29/2015

Garden: South Lawn #2
Section:
Lot(s): 400B
Lawn Crypt Numbers: 4, 5


Seller Price: $6,500.00 ea


Email: private@thecemeteryexchange.com
PLEASE NOTE: This is a PRIVATE Listing. Please click on the email link above. Please include your name and contact information when responding so we may put you in contact with the seller.

Both graves are dual interments (total 4 burials.) Sold out for years. Cost now is $5225. to $10100. Asking $6500. each or $13000. for both.

The Seller Will:

- Make these Lawn Crypts available for Immediate Need


- Pay Transfer Fee to Cemetery


- Consider Owner Financing