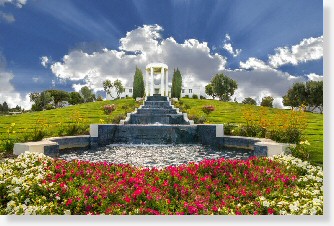 Hillside Memorial Park
6001 W. Centinela Ave, Los Angeles, CA 90045

Listing ID: 17-0508-2
Property Type: Lawn Crypt
Quantity: (1) Double Depth - Companion
This property verified as available as of 08/09/2017

Garden: Laurel Gardens
Section: 16
Lot(s): 86
Lawn Crypt Number(s): 7 A/B


Seller Price: $22,000.00


Email: private@thecemeteryexchange.com
PLEASE NOTE: This is a PRIVATE Listing. Please click on the email link above. Please include your name, contact phone number, and whether this is an Immediate Need or Advanced Need inquiry when responding so we may put you in contact with the seller.

double depth lawn crypt for two burials on grassy knoll, Laurel Gardens, beneath tree, in Jewish cemetery, Hillside Memorial Park, Culver City. Desirable spot immediately available.
The Seller Will:

- Make this Lawn Crypt available for Immediate Need


- Pay Transfer Fee to the cemetery
click on images to enlarge