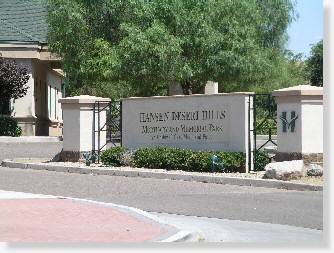 Hansen Desert Hills Memorial Park
6500 East Bell Rd, Scottsdale, AZ 85254

Listing ID: 17-0930-1
Property Type: Cremation Urn Niche
Quantity: (1) Companion - Interior - Glass Front
This property verified as available as of 03/20/2018

Garden: Solace Niche Atrium
Section: NA-1
Lot(s): Block C3 - Tier F
Niche Number(s): 8


Seller Price: $4,500.00


Email: private@thecemeteryexchange.com
PLEASE NOTE: This is a PRIVATE Listing. Please click on the email link above. Please include your full name, contact phone number, and whether this is an Immediate Need or Advanced Need inquiry when responding so we may put you in contact with the seller. We cannot provide contact for you without this information.

This companion niche is located in the Solace Niche Atrium in the rear of the Hansen Desert Hills Memorial Park surrounded by trees (located conveniently on the north side of Bell Road just west of Scottsdale Road.) The atrium has a quietly flowing water fountain adding to the peaceful ambiance. When entering the atrium, the niche is located in the middle section on the right hand side close to the glass overlooking the property. The niche is on the second level from the top, one space away from the window.There is a comfortable bench situated right under the niche where you can sit to visit your loved ones.
The Seller Will:

- Make this Cremation Urn Niche available for Immediate Need


- Pay Transfer Fee to Cemetery


- Include Opening & Closing in Sale

click on images to enlarge