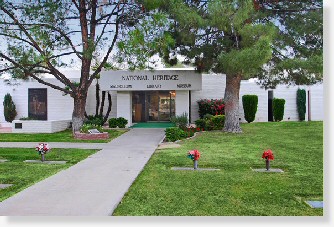 Green Acres Cemetery
401 North Hayden Rd, Scottsdale, AZ 85257

Listing ID: 17-0908-1
Property Type: Mausoleum Crypts
Quantity: (1) Companion
This property verified as available as of 09/27/2017

Garden: Garden of Heritage Mausoleum
Section: 555
Lot(s):
Crypt Number(s): A, B


Seller Price: $4,500.00


Email: private@thecemeteryexchange.com
PLEASE NOTE: This is a PRIVATE Listing. Please click on the email link above. Please include your full name, contact phone number, and whether this is an Immediate Need or Advanced Need inquiry when responding so we may put you in contact with the seller.

This is a below ground companion crypt in the Garden of Heritage Mausoleum, with no visitation. In the garden, plaques will be displayed with a choice of several different areas. The garden has benches to sit and visit. Sells for $9,000.00 Transfer fee is $495.
The Seller Will:

- Make these Grave Spaces available for Immediate Need


- Include (2) Opening & Closings in Sale


- Include (2) 56 x 16 Markers in Sale


- Include Installation for 2 Markers in Sale


- Include Plaque Space in Sale

click on images to enlarge