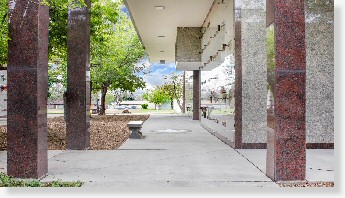 Olinger Crown Hill Mortuary & Cemetery
7777 West 29th Ave, Wheat Ridge, CO 80033

Listing ID: 17-0316-3
Property Type: Cremation Urn Niche
Quantity: (2) Single Niches
This property verified as available as of 03/17/2018

Garden: Garden Mausoleum - Tower of Memories
Section: Isle of Wild Flowers
Lot(s): Tier F - First Floor - Columbarium 28
Niche Number(s): 4, 5


Seller Price: $8,900.00 for both


Email: private@thecemeteryexchange.com
PLEASE NOTE: This is a PRIVATE Listing. Please click on the email link above. Please include your full name, contact phone number, and whether this is an Immediate Need or Advanced Need inquiry when responding so we may put you in contact with the seller. We cannot provide contact for you without this information.


Crown Hill Cemetery, Tower of Memories, Garden Mausoleum, Isle of Wild Flowers, First floor, Columbarium # 28, Type: (2) single niches, Sections 4 & 5, Tier F. Cemetery retails for $6,000.00 each or $12,000.00 for both.
The Seller Will:

- Make these Urn Niches available for Immediate Need.


- Pay Transfer Fee to Cemetery
click on images to enlarge